About HFMSNJ
Founded in 1949, we are the professional organization of healthcare facility managers of New Jersey. The focus of our monthly meetings is education and the professional development of each member. Towards that end we conduct regular training seminars and host other events to improve our skills. We have expanded our membership to include licensed professionals and professional associates who provide engineering, architectural services and products to our institutions.
---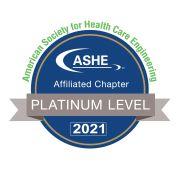 Meetings & Events
SPEAKER: George Mills, FASHE, AAMIF, FRSPH, CEM, CHFM, CHSP, CHOP-DNV
JLL
PH: 630 465 4050
Email: George.Mills@am.jll.com
Thursday, Jan. 19, 2023
Location: The Galloping Hill Inn
1085 Galloping Hill Road, Union NJ 07083
Social Hour: 5:00 PM
Learn More Jan. 19: Joint Commission Update and Often Identified Findings
This event will be a sellout. Space is limited. Don't delay your RSVP!
Friday, December 2nd, 2022
7:00 – 11:00 PM
Location: The Manor
111 Prospect Avenue, West Orange, NJ 07083
Cocktail Hour, Seated Gourmet Dinner, Open Bar, Dancing, Live Music, Personalized Liquor Gifts for All
SPEAKER: David Uhaze
FGI Health Guidelines Revision Committee at Facility Guidelines Institute. licensed architect, and licensed code official in the State of New Jersey.
SPONSORS: Ed "The Ice Man" Cichewicz & Tyler Cichewicz, Follett
Chuck Zagorskie, Tremco Roofing & Building Maintenance
News
As winner of this year's American Society for Health Care Engineering (ASHE) Crystal Eagle Award, James A. Shoemaker, BSME, MA, FASHE, possesses a wealth of knowledge about the field. This month, he talks with HFM about his career and years of service in leadership roles within ASHE as well as in his local chapter.
Continue Reading ASHE Crystal Eagle Award, James A. Shoemaker
Sponsors