About HFMSNJ
Founded in 1949, we are the professional organization of healthcare facility managers of New Jersey. The focus of our monthly meetings is education and the professional development of each member. Towards that end we conduct regular training seminars and host other events to improve our skills. We have expanded our membership to include licensed professionals and professional associates who provide engineering, architectural services and products to our institutions.
---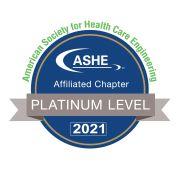 Meetings & Events
Friday, December 8th, 2023
7:00 – 12:00 AM
Location: The Molly Pitcher Inn
88 Riverside Avenue- Red Bank, NJ 07701- NEW VENUE FOR US!
Hors d Oeuvres, Open Bar, Dinner, Live Music, Shutter Booth, and a Special Spirit Gift for all guests.
SPEAKER: George Mills, FASHE, AAMIF, FRSPH, CEM, CHFM, CHSP, CHOP-DNV
Organization: JLL
Telephone:  630-465-4050
Email: George.Mills@am.jll.com
Thursday, Jan. 18, 2024
Location: The Galloping Hill Inn
1085 Galloping Hill Road, Union NJ 07083
Learn More Jan. 18: Joint Commission Update and Often Identified Findings
News
New ASHE Advisory Board Members Thank you, ASHE members, for participating in the 2023 election. Based on your votes the…
Sponsors